Description
HyperAixpert is a comprehensive plant phenotyping system for plant research and development applications. Designed for high-throughput and with a wide range of sensor options and configurations available, HyperAixpert is the most flexible multi-sensor laboratory phenotyping system on the market.
Depending on your requirements, the system is available with a range of sensors and accessory options, including the TrayProvider™, an automatic tray loading module which enables high throughput sample handling for efficient pipeline screening. Illumination is provided through incident light, homogeneous diffuse illumination with high quality LEDs.
Available Sensor Options:
Visible light (VIS) Camera Module
Near infrared (NIR) Camera Module
Chlorophyll Fluorescence Detection Module
Hyperspectral Imaging Module
Multispectral Imaging Module
3D Laser Scanning
Configuration Options
HyperAixpert with TrayProvider™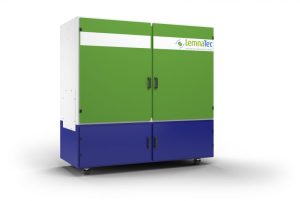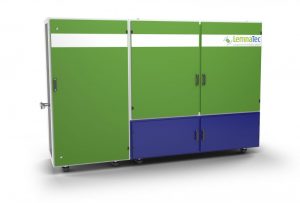 Multisensor imaging
Visible light images provide information on sample dimensions, morphology and colour
An IMAGING-PAM camera delivers dynamic chlorophyll fluorescence parameters
Hyperspectral imaging delivers a range of wavelength data for calculation of known and user-defined vegetative indices
Near-infrared (NIR) images capture the intensity of reflected NIR radiation at 1450 nm to measure water content
Fluorescence images capture the intensity of a wide range of fluorescent pigments
3D laser scanning generates point clouds for detailed architectural and morphological information
Configuration and Options
The base module supports manual input of microtiter plates, petri dishes, plants in pots or plant flats
Cameras and sensors move across the sample stage inside the base module and are positioned with high accuracy
The Sensor Exchange System stores cameras and sensors and the moving arm attaches them for running image acquisitions across the sample stage
tray adaptors for use with trays, MTPs and other sample carriers
Light table for MTPs, petri dishes etc. available
The TrayProvider™ automatic tray loading module enables high throughput sample handling for efficient pipeline screening
The HyperAIxpert can be integrated into climate chambers
Phenotyping Software Features
User-friendly software interface
Easy annotation and data recording
Structured data and image storage with easy access
Versatile Phenotyping software with freely definable analysis workflows
Optional modules to sync images onto file servers or data bases
Customised workflow development (option provided by LemnaTec)
Interested in the HyperAixpert? Request a quote or call us on +44(0)1954 232 776 to discuss your requirements.