Solutions for Particle Characterisation
Particle characterisation is the science of analysing materials at minute level in order to understand and control how they behave. A 'particle' can include a liquid droplet, gas bubble or powder, varying from a nanometre to a centimetre in size. As such, particle characterisation is relevant to a wide range of industries and applications.
We provide a range of instruments for effective particle characterisation including the unique CPS Disc Centrifuge Ultra High Resolution Particle Size Analyser, the ZetaView® Nanoparticle Tracking Analyser and the Stabino® Zeta Potential Instrument. Whether looking to analyse size, shape, concentration or size distribution, we'll work with you to ensure you get the most out of your investment.
Browse Solutions for Particle Characterisation below; call us on +44(0)1954 232 776 or email info@analytik.co.uk to discuss your requirements with a specialist.
Particle Analysers
The CPS DC24000 UHR is an ultra-high resolution particle size analyser with unparalleled resolution accuracy; it uses Differential Centrifugal Sedimentation (DCS) to accurately size, detect and measure small changes in particle size.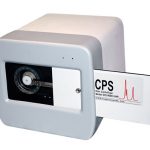 The Stabino is a zeta potential instrument for analysing and optimising the stability of colloids and dispersions, based on measurement of streaming potential.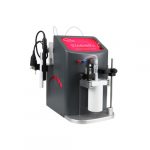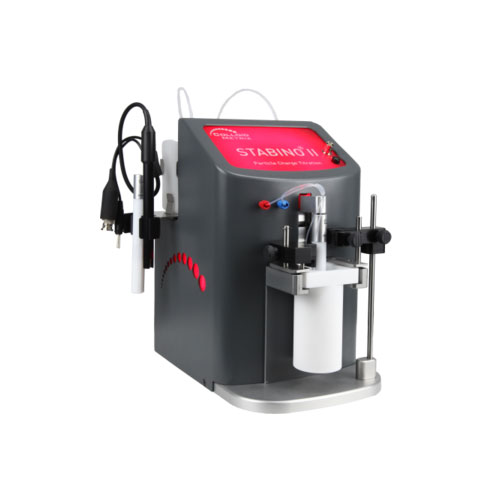 The ZETA-check is a zeta streaming potential and stability analysis system for colloids and dispersions.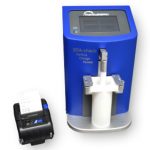 The ZetaView® is a Nanoparticle Tracking Analysis (NTA) instrument for measuring hydrodynamic particle size, zeta potential and concentration and available with multiple lasers for enhanced fluorescence measurement capability.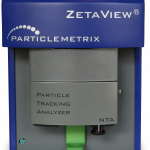 The NANO-flex is a nanoparticle measurement system for particle size distribution with 180° Dynamic Light Scattering (DLS), designed for the characterisation of colloids.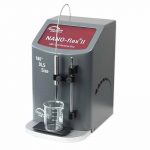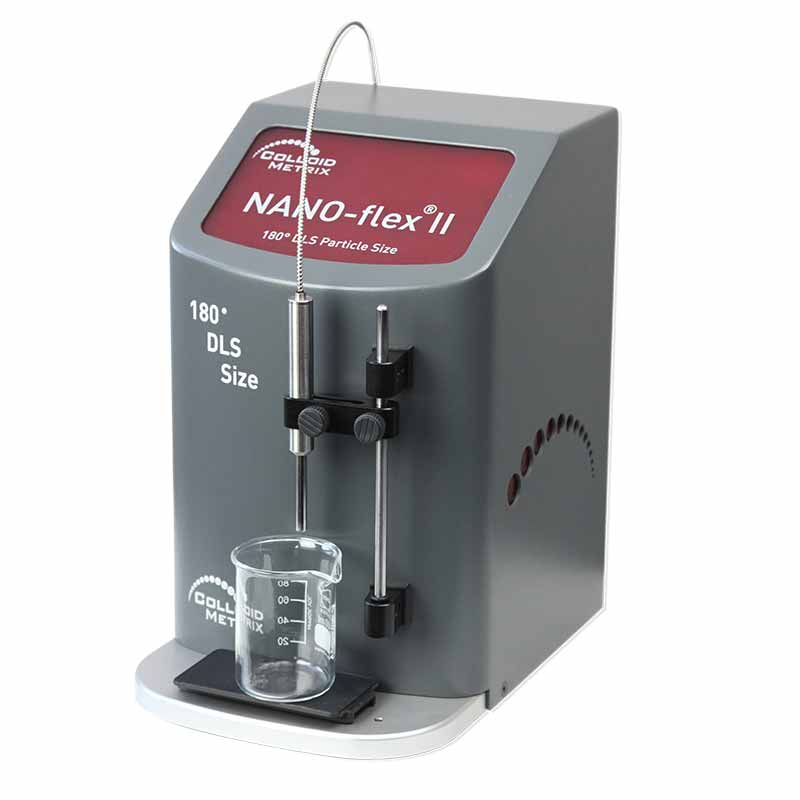 Solutions for Particle Characterisation
With clean separation of narrow peaks that differ in size by as little as 2%, the CPS DC24000 UHR uses Differential Centrifugal Sedimentation (DCS) to accurately size, detect and measure small changes in particle size.
With measurements taken at 11 different positions for a more representative analysis compared to single-point measurements, the ZetaView Nanoparticle Tracking Analysis (NTA) instrument provides concentration measurements in as little as 90 seconds.
Employing a unique oscillating piston design, the Stabino zeta potential instrument incorporates rapid pH and polyelectrolyte titrations for investigation of stable pH regions, Iso-Electric Point (IEP), charge density and surface functionalisation.
The NANO-flex 180° Dynamic Light Scattering (DLS) system measures size distributions in the range of 0.3 nm to 10 µm. It is designed to work in conjunction with the Stabino for simultaneous size distribution, zeta potential and titration/stability measurements.
Designed for analysis of colloids and dispersions, the ZETA-check provides a measurement of actual charge of dispersions and macromolecular solutions within seconds.
Videos
For more product explainer videos, view our particle characterisation product pages or visit the Analytik YouTube channel.
Particle Size Analysis with the CPS Disc Centrifuge
Nanoparticle Tracking Analysis (NTA) with ZetaView®
We currently use the ZetaView to compare yields from different EV preparation techniques, to assess changes in particle (EVs) concentration between different experimental conditions, and to normalise the concentrations of EVs we use in cell treatments. In the future, we hope to use the fluorescence capability of the ZetaView® to analyse subpopulations of EVs. Having tried other commercial particle characterisation systems, we choose the ZetaView® because we find the automated scanning of multiple positions and video analysis capabilities of the unit convenient for quick analysis of our EV preparations. The software is user friendly, and the machine is easy to set up. We can also dilute our samples allowing for minimal loss of sample size for downstream experiments/ analysis. 

Dr Genevieve Melling, Oxford Brookes University
Before we purchased our CPS we routinely analysed samples by DLS. While sample analysis is not as straight forward as with our DLS instrument (it requires you to build a sucrose gradient inside the disc prior to analysis, where with our DLS instrument you just insert the cuvette and press go) the resolution far surpasses what we were used to, and is well worth the little extra effort. We routinely analyse samples looking to detect the level at which influenza virus particles may be present.

Kevin Murphy, Technical Specialist, Novartis Vaccines and Diagnostics
CAN'T FIND WHAT YOU'RE LOOKING FOR?