Airborne Hyperspectral Imaging Solutions
Airborne Hyperspectral Imaging (or Remote Sensing) is the collection and processing of information from across different bands of the electromagnetic spectrum via an aerial vehicle, such as a drone. Hyperspectral Imaging Sensors collect spectral information from a large area (such as a forest) as a set of images, allowing the identification of objects and materials through their individual characteristics (or "spectral fingerprint").
We provide fully integrated, cutting-edge, out of the box airborne hyperspectral imaging solutions from Headwall Photonics, a market-leading US manufacturer of hyperspectral imaging sensors and spectral instrumentation. Our fully data-tested solutions combine a hyperspectral imaging sensor and choice of GPS/IMU mounted on a high-performance market-leading UAV, with LiDAR and a stabilising gimbal if needed. With powerful post-processing software capability, fully data-tested solutions and extensive training support available, you won't find a more complete integrated airborne hyperspectral imaging solution!
Browse Airborne Hyperspectral Imaging Solutions below. Alternatively, call us on +44(0)1954 232 776 or email info@analytik.co.uk to discuss your requirements with a specialist.
Watch our video to find out more about airborne hyperspectral imaging.
Products & Services
We provide a range of hyperspectral imaging sensors, covering the full spectral range.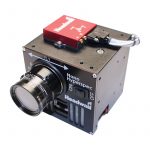 Offering professional performance from one of the world's leading drone manufacturers, the DJI Matrice M600 Pro is widely used across the globe, meaning easy access to local distributors and pilots – ideal for international projects.
With pre-installed arms and antennas for reduced set up times, a modular design making it easy to mount additional modules, and a lightweight design (up to 10kg), our airborne hyperspectral imaging package means regardless of which sensor, or combination of sensors, you choose, you'll always be under the 20kg small UAV weight restriction.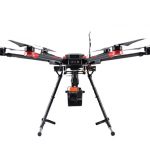 Containing several input ports for LiDAR, GPS/IMU, thermal, hyperspectral, and more, the data streams from each connected airborne instrument are combined with the use of a small and light 'data-fusion' hub called HyperCore™.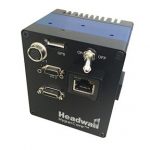 Available in standard and high-performance versions, the GPS/IMU provides geo-localisation information important for hyperspectral image orthorectification post-processing. High performance GPS/IMU uses post-processing and base station data for enhanced accuracy.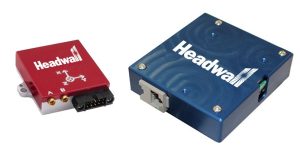 Aerial LiDAR is useful for forest mapping and crop-health analytics by providing information on plant height and density. Combining hyperspectral and LiDAR allows for more efficient flying since both data sets can be collected simultaneously. It also provides a more complete picture of how the landscape looks with respect to structure and vegetation types.
Integrating LiDAR with an airborne hyperspectral imaging package offers a number of benefits including:-
– Simultaneous hyperspectral and LiDAR cloud point collection from the same UAV platform.
– LiDAR tools software package for creating DEM files (for more accurate orthorectification) as well as fusing hyperspectral and LiDAR data.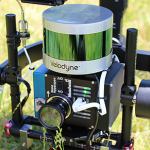 From the basics of hyperspectral imaging to flight planning and post-processing, we can provide extensive on-site training to suit your requirements. This includes organising UAV flight and classroom training to obtain a CAA approved Unmanned Aircraft Qualification (UAQ) for commercial flying. Please ask for more details.
Hyperspectral basics
Basics of hyperspectral imaging
How the sensor works
Airborne data collection considerations
Flight planning
Flight planning and setup for data collection
UgCS flight planning software
Hyperspec III software and sensor setup
Post-Processing
Viewing images and spectral data
Single and batch radiometric correction
Single and batch reflectance conversion
Single and batch ortho-rectification
We provide a laboratory-based Hyperspectral Imaging Scanning System used to build a reference spectral library of data for the identification of characterised materials. It allows users to create a library of unique spectral fingerprints in a controlled environment for known material/infections/diseases etc.. Once created, these libraries can be used to help with classification of airborne hyperspectral data.
VNIR + LiDAR on Stabilising Gimbal + High-Performance GPS/IMU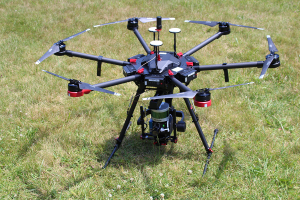 Headwall's Nano-Hyperspec® VNIR (400-1000nm) imaging sensor
High-performance GPS/IMU and LiDAR
Custom stabilising gimbal
All data streams synthesized
 VNIR-SWIR Co-Aligned + Internal Data Storage + GPS-IMU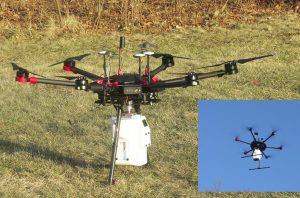 Full hyperspectral data coverage from 400nm to 2500nm
VNIR+SWIR co-aligned sensor package, the smallest and lightest of its type available
Custom hard-mount
Internal storage: (2) 480GB solid-state drives
Internal GPS/IMU
SWIR 384 + High-Performance GPS-IMU + HyperCore™ Data Storage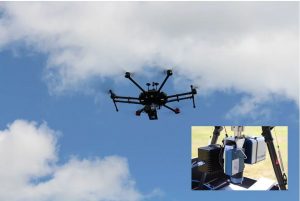 Hyperspec® SWIR 384 (384 spatial bands) covers the 900nm to 2500nm range
High-performance GPS/IMU
HyperCore™ data-storage (480GB solid-state)
Custom hard-mount
Headwall's Telecentric lens
See the Technology in Action
Headwall's airborne hyperspectral imaging sensors are used aboard a variety of UAV platforms, including the DJI Matrice 600 Pro. Prior to being shipped, your airborne package will be professionally integrated and tested by the manufacturer, this includes being put through a range of data-collection and data processing exercises to assure perfect performance.
Our airborne hyperspectral imaging customers
Applications
Land contamination & chemical detection
Environmental monitoring
Mining/mineral exploration
CAN'T FIND WHAT YOU'RE LOOKING FOR?