Microfluidizer® Processor High Shear Homogenisers
Microfluidizer® Processor High Shear Homogenisers are the gold standard in uniform nanoemulsions, cell disruption and uniform particle size reduction. Microfluidization offers many advantages over High Pressure Homogenisers including: ease of use, cooling efficiency, easy cleaning and scalability.
Microfluidizer® technology seamlessly scales up from batch to lab, pilot and even production volumes. Whether you are producing nanoemulsions, pursuing delicate cell disruptions, creating suspensions or generating cutting-edge liposomes, Microfluidizer® Processor High Shear Homogenisers is the right equipment for the job.
As the exclusive UK and Ireland distributor of Microfluidizer® Processors from US manufacturer Microfluidics, we provide extensive technical and servicing support to ensure that you get the most out of your investment.
Browse Microfluidizer® Processor High Shear Homogenisers below. Alternatively, call us on +44(0)1954 232 776 or email info@analytik.co.uk to discuss your requirements with a specialist.
How does a Microfluidizer® work? View this 4 minute video to find out!
Microfluidizer® Processors
Lab & Benchtop Machines
High shear homogenisers designed for lab-scale processing. From investigatory R&D to small-scale production, our laboratory homogenisers from Microfluidics offer consistency, scalability and efficiency in small-scale homogenisation.
Pilot & Production Machines
Our pilot and production-scale homogenisers offer seamless scale-up in pharmaceutical, biotech, chemical, costmetic and food processing applications.
Our microfluidizer® processor customers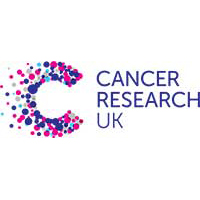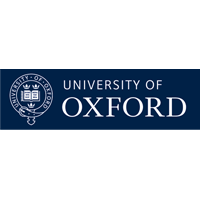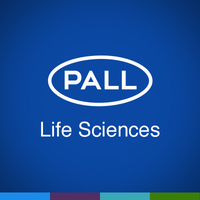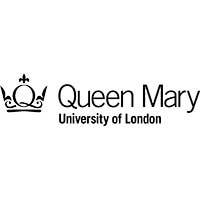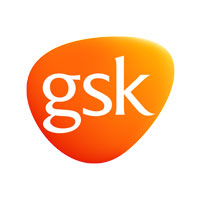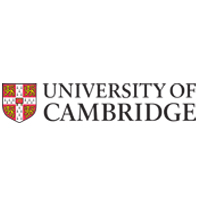 The LM20 Microfluidizer processor offers superior lysis over traditional methods of cell disruption with an efficient system to reduce internal blockages. The scalability of the design means that the forces experienced by cells will not change if the sample volume increases. I can, therefore, have confidence that the sample quality, yield and processing times won't be impacted by scaling up my lab processes.

Digital controls allow the system pressure to be set more easily and accurately compared to alternative manual processors, reducing the potential for errors and increasing reproducibility.

Analytik's in-depth user training, and easy operation/maintenance procedures have been extremely beneficial. I feel confident to troubleshoot and perform preventative maintenance without having to call the support teams – it doesn't feel like a 'black box' machine.

I would recommend the LM20 Microfluidizer as an essential tool for cell disruption.

James Wright, Protein Scientist at Abcam Plc
"Originally we worked with a French press and Gaulin homogenizer, but they posed contamination and equipment cleaning problems. After a demonstration here at our lab, [the Microfluidizer processor's] performance and sterilization features convinced us to get one immediately"

Stephen Cameron, Quality Assurance Manager , Microtek International
We approached Analytik to find a replacement for a high-pressure homogeniser from another manufacturer, which had been unreliable and failed to achieve sufficient lysis of our tough yeast cells even after very many passes. We selected the LM20 Microfluidizer not only because it efficiently lysed a broad range of cell types but also was incredibly simple and easy to use which is very important as many different people need to use the machine regularly.

We also much appreciated the knowledgeable technical and applications support provided by Analytik which has enabled us to fully exploit the considerable capabilities of the LM20 Microfluidizer.

Dr Petra Ungerer, Lab Manager, School of Biological & Chemical Sciences at Queen Mary University London
"I had been using a competitor system to perform 100-500 ml E. coli lysis for more than a year during my PhD.

When I switched over to a Microfluidizer lysis machine, the difference was night and day. Breakage efficiency was higher and instrument blockage from particulates in the lysis buffer was far less problematic. A Microfluidizer machine made processing E. coli lysates much more convenient, so I could worry about enzyme function rather than production.

Analytik took care of installing a machine that was manufactured and shipped from North America, which went smoothly. We very much enjoyed having the Analytik engineer onsite working to install and train us to use the system. "

Dr Michael Chen, Co-founder and CCO, Nuclera Nucleics
Lab testing Services
Let us demonstrate how Microfluidizer® Processor High Shear Homogenisers can achieve your nanomaterial processing and product quality goals.
Microfluidics have fully equipped laboratories with lab to production-scale processors and a wide variety of interaction chambers for comparative results. Their highly trained specialist application engineers are experienced in working with different materials and optimising many types of processes.
CAN'T FIND WHAT YOU'RE LOOKING FOR?