Description
SeedAixpert is the fastest digital seed testing system available for measuring seed, germination and seedling emergence quality. Depending on your requirements, the system is available in two different models: SeedAixpert and SeedAixpert (more information below).
Suitable for analysing most seed types, the SeedAixpert series utilises application orientated analytical workflows with artificial intelligence to save valuable time and labour in seed testing. Through unified image and information storage and analysis, the system is standardised for easily reproducable results to overcome challenges surrounding inconsistent assessments.
The system utilises a top-view visible light RGB 12 Megapixel industrial camera with various lens options available. Illumination is provided through incident light, homogeneous diffuse illumination with high quality LEDs.
Model Options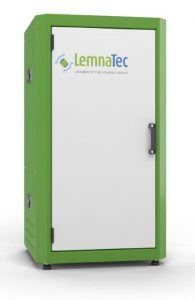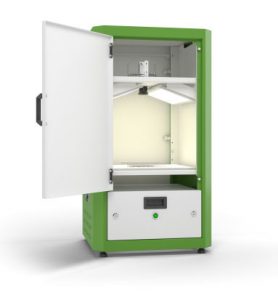 Features
Manual sample loading and image recording
Intuitive user interface
On-board analytics
Features
Automated imaging system
Automated loading of samples from a trolley
Trolley transport system for multiple samples
On-board analytics
Optional Accessories (both versions)
Image calibration object – ensures constant image quality
Sample holders for seed germination and seedling emergence trays
Seed germination and seedling emergence trays matching with the system
Germination paper
Barcode reader
Barcode printer
Sample stage as lightbox – for samples requiring illumination from below
Software Features
User-friendly image acquisition, storage and retrieval
Easy-to-use image annotation and metadata recording
Metadata and annotation directly linked to image
Structured image file administration system
Easy export of images and data
Machine Learning models determine:

Rate of germination
Per seed root length
Average root length
Per seed (projected) shoot length
Average (projected) shoot length

Each of these models are developed by LemnaTec to be specific to your needs based on your sample images and developed through an interactive process
One Machine Learning model is included with the device
LemnaTec offers the development of additional customer specific machine learning models which can be added to the device
Interested in the SeedAixpert series? Request a quote or call us on +44(0)1954 232 776 to discuss your requirements.