Solutions for Lipid Nanoparticle Production
Looking for a reliable and scalable solution for producing Lipid Nanoparticles (LNPs) for drug delivery? Microfluidizer® high shear processing technology could be the answer. With LNPs playing a crucial role in efficiently delivering protein and amino acid type antigens to their target sites, Microfluidizer® Processors provide a pioneering solution for the manufacturing process. Its ability to increase the circulation time of LNPs in the body ensures the antigen is delivered to its intended destination. Trust in Microfluidizer® Technology to provide you with leading-edge LNP production.
Benefits of Microfluidics™ Technology 
Simple to use
Repeatable results
Scalable from lab to mass production
Achieves a consistent particle size with narrow distributions every time
Cost-effective production of nanoparticles and downstream sterile filtration without the costly challenges of clogging and losing product
Whether you are conducting small-scale research or looking to pilot for mass production, there is a Microfluidizer® Processor to meet your needs!
Need cGMP compliance? Microfluidics is the world's premier provider of biotech and pharmaceutical high shear processing equipment. All of the biopharma range processors are cGMP compliant and trusted globally in pharmaceutical manufacturing.
For more information and guidance on the most appropriate model for your application, call us on +44 (0) 1954 232 776 or email us at info@analytik.co.uk.
A Scalable Solution You Can Trust
As a pioneer in high shear processing solutions, Microfluidizer® technology from Microfluidics™ is trusted globally for repeatable lipid nanoparticle production. Our customers rely on Microfluidizer® Processors to achieve consistent results from research and development phase all the way up to commercial production volumes. By utilising this cutting-edge technology, we can help you streamline your production processes and bring your products to market faster than ever before.
The Difficulties You Encounter
Attaining Consistent Composition of Lipid Nanoparticles
Creating uniform lipid nanoparticle formulations involves developing lipid-based nanoparticles that deliver high efficacy and functionality, while being easily scalable from lab to mass-production volumes. The addition of solvents to the mix adds an additional obstacle – the arduous task of removing them. This makes the entire process more complex and time-consuming as extra steps must be taken to ensure complete solvent removal.
Ways In Which We Can Offer Support
An Industrial Approach to Producing Lipid Nanoparticles
Microfluidizer® technology offers simplicity, consistency, and stability – all crucial elements for vaccine production at any scale. With our technology, achieving uniform particle sizes with narrow distributions is easy, resulting in improved product stability and downstream processes such as sterilisation.
But that's not all – Microfluidizer technology scales linearly from lab to production, meaning that we can effortlessly produce batches on a large scale of up to thousands of litres.
Microfluidics™ Range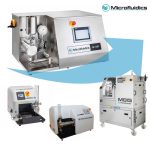 The LM20 is an ideal Microfluidizer® for formulating nanoemulsions. Digital control allows allows repeatable results processing, 30,000 psi capability is enough shear rate to reach low nanometre – range droplets in few passes.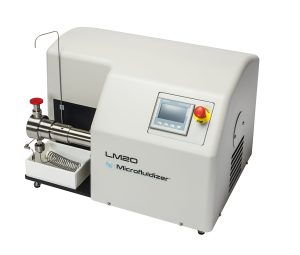 Hover on the image to zoom 
The M110P model is the top of the line benchtop Microfluidizer, it has a wide variety of options to suit all applications and offers increased durability for larger batch volumes.
Hover on the image to zoom 
The M110EH is a small pilot-scale Microfluidizer; widely configurable and small enough for R&D but equipped to serve as a small-scale pilot or production machine.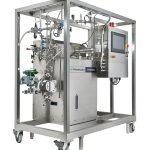 Hover on the image to zoom
The above Microfluidizer® models are the most popular for creating nanoemulsions amongst our customers' applications, however other Microfluidizers are available.
Lipid Nanoparticles
Overview 
Lipid Nanoparticles (LNPs) play a crucial role in the delivery of protein and amino acid type antigens, ensuring their release to the desired organs in the body while preventing uptake by the Mononuclear phagocyte system (MPS). LNPs can include various lipid-based platforms, such as liposomes, nanostructured lipid carriers (NLCs), and solid lipid nanoparticles (SLNs).
When using LNPs to deliver DNA or RNA molecules, two approaches are commonly used; the in-situ encapsulation approach or the post adsorption approach. In-situ encapsulation involves incorporating DNAs or RNAs while forming the nanoparticles, however it has poor encapsulation efficiency and potentially reduced release rate, which can offset the rapid-response nature of vaccines. Additionally, stability and scalability limits can make stockpiling these DNA/RNA vaccines unfeasible and impact readiness in response to pandemics.
In contrast, the post adsorption approach allows for the manufacturing and storage of the nanoparticle delivery systems separately from the target DNA/RNA, which are then combined prior to vaccine administration. This two-step approach is an ideal alternative in responding to a pandemic situation, as the LNPs can be stockpiled, and only the DNA/RNA needs to be produced after the pandemic begins. Lipid nanoparticles production with an average size of approximately 100 nm is critical for transport through the body and sterile filtration.
Techniques 
Lipid nanoparticles (LNPs) are essential for delivering protein and amino acid type antigens as they ensure that the antigens are released to the desired organs in the body and prevent uptake by the Mononuclear phagocyte system (MPS).
There are various techniques for preparing LNPs, but the most common involves a 5-step process:
Step 1: Dissolve the phospholipid, carrier oil, and any hydrophobic actives in a solvent. The solvent is then removed through evaporation using a rotor-stator or spray-drying.
Steps 2 and 3: Add a buffer to the resulting precipitate from Step 1 and warm and vortex to hydrate the phospholipids.
Step 4: Add the antigen or hydrophilic active to the solution, generating large multi-layer vesicles (MLVs).
Step 5: Process the MLVs through a Microfluidizer® Processor to reduce their size to small uni-lamellar vesicles.
Recent process improvements have simplified this classical method. If the carrier oil is a liquid or can melt in water, there is no need to create a solid solution of phospholipids and carrier oil. These ingredients can be mixed and added to the water phase to create a pre-mix before processing with the Microfluidizer® processor.
In addition, adding hydrophilic antigens downstream of the LNP creation works well if the antigens can adsorb to the surface of the LNPs.
While solvent precipitation methods are an alternative method to create LNPs, they are only suitable for small-scale production. Microfluidizer® Processors can help transfer technology from solvent precipitation methods to scalable cGMP-proven production methods.
Our customers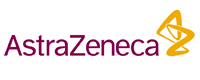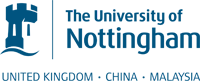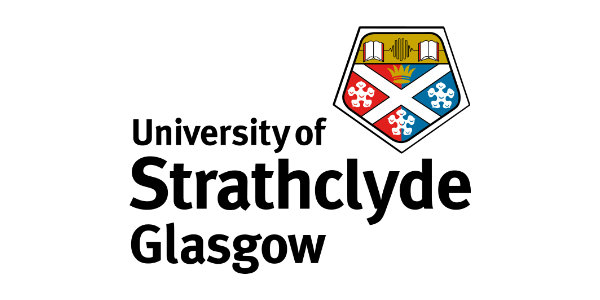 CAN'T FIND WHAT YOU'RE LOOKING FOR?
If you are interested in exploring the use of Microfluidizer ® technology for your lipid nanoparticle production, complete a Contact Form, call +44(0)1954 232 776 or email info@analytik.co.uk to discuss your requirements with a specialist.