Analytik Partners: Microfluidics  International Corporation

Analytik are exclusive UK and Ireland suppliers of Microfluidics' market leading Microfluidizer® high pressure homogenisers.
Microfluidics, part of IDEX Corporation, are manufacturers of unique high pressure homogeniser fluid processors, that are the gold standard in nano-enabled applications for uniform particle size reduction, cell disruption and nanoemulsion formation.
40 years serving customers worldwide with over 3000 machines for 2000 customers. Over 1,100 pharmaceutical companies, including 19 of the top 20, 9 of the top 10 biotech and 4 of the top 5 chemical companies own Microfluidics technology.
We will be happy to work together with you on a solution with the full support of the Microfluidics team, based in Westwood, USA. Visit our contact page, request a quote or call us on +44 (0)1954 232 776.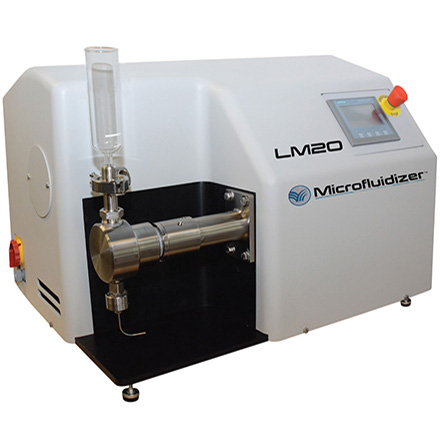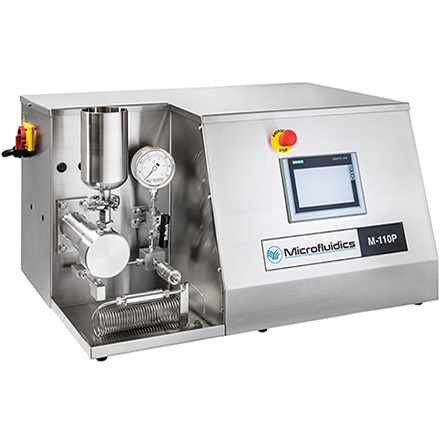 Microfluidics Technology
The innovative technology solutions offered by Microfluidics are used globally by laboratories for synthesis and formulation, as well as for production. The combined performance and scalability of Microfluidics equipment is well known and acknowledged in the world of nanotechnologies.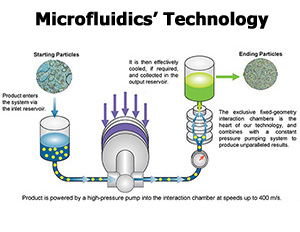 Service and Support
To ensure our customers' success, we offer a variety of services both before and after you invest in a Microfluidizer® processor. Your enquiries are always responded to personally and efficiently.