Promising start up Nuclera Nucleics chooses Microfluidizer high-pressure homogenizer for cell disruption
Nuclera is a synthetic biology company developing a next-generation DNA synthesis and automation platform based on engineered terminal deoxynucleotidyl transferases (TdT) to enable the production of gene and genome libraries.
The company already boasts 3 patents to their name, and has a long-term vision to create a DNA synthesis platform capable of manufacturing genomes on-demand.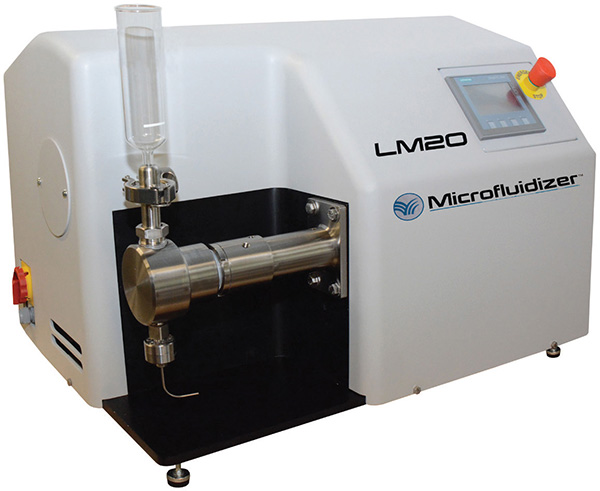 The company chose the Microfluidizer LM20 for cell disruption, or the releasing of biological molecules, such as proteins and enzymes, from inside the cell.
Dr Michael Chen, Nuclera co-founder and CCO said,
"I had been using a competitor system to perform 100-500 ml E. coli lysis for more than a year during my PhD.
When I switched over to a Microfluidizer lysis machine, the difference was night and day. Breakage efficiency was higher and instrument blockage from particulates in the lysis buffer was far less problematic. A Microfluidizer machine made processing E. coli lysates much more convenient, so I could worry about enzyme function rather than production.
Analytik took care of installing a machine that was manufactured and shipped from North America, which went smoothly. We very much enjoyed having the Analytik engineer onsite working to install and train us to use the system. "
Analytik Managing Director Ian Laidlaw added,
"Analytik are very pleased to be working with Nuclera, another Cambridge-based company at the forefront of their field. We look forward to a long-standing relationship and watching their organisation go from strength to strength.
Cell disruption is a hot topic at the moment, and Microfluidizers offer considerable technical advantages over alternative methods"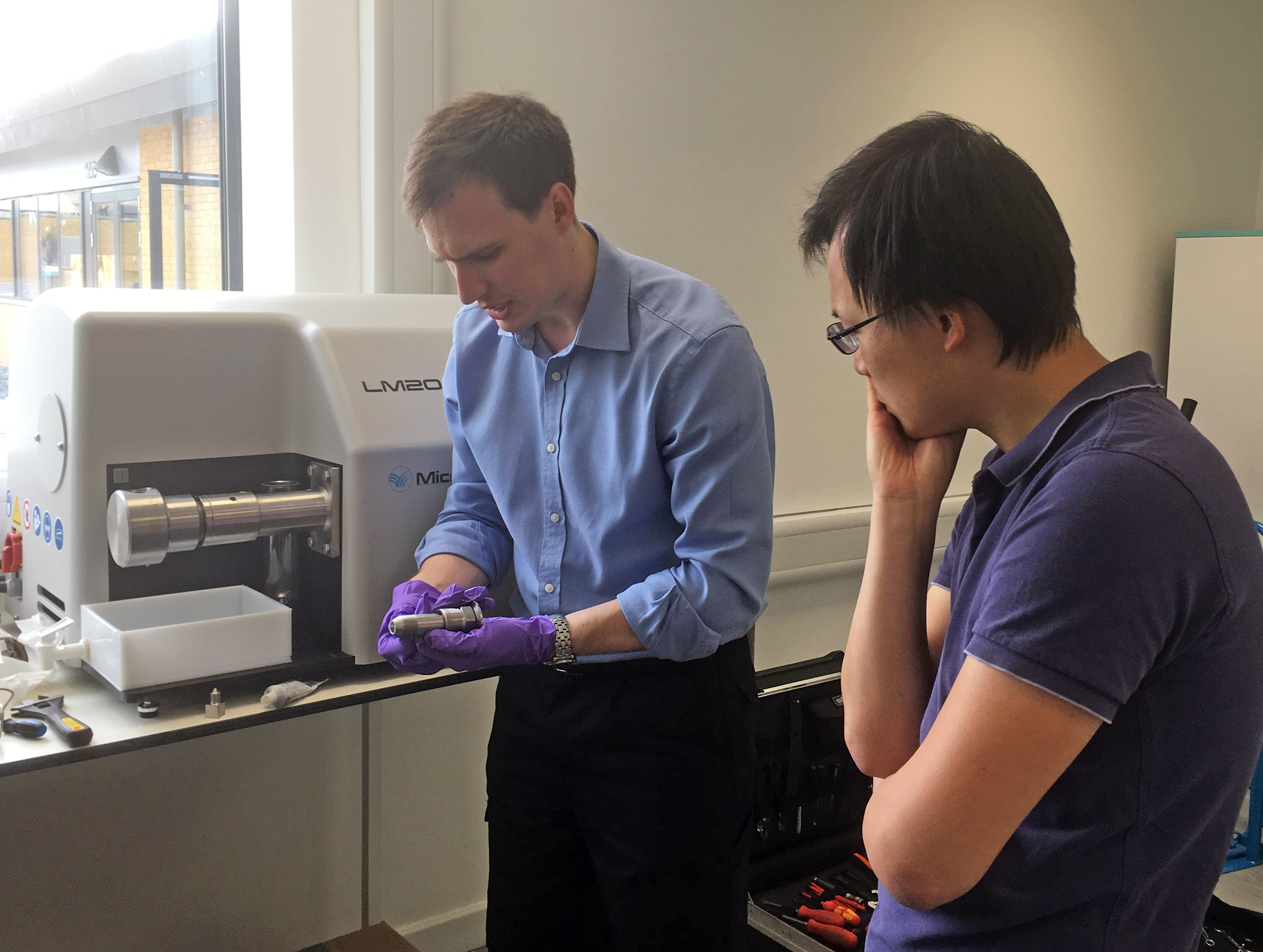 Analytik specialist James Anderson delivering onsite training to the Nuclera team
For more information about the Microfluidics range and how they can benefit your organisation, speak to our Product Specialists

About Nuclera Nucleics
Nuclera is a next-generation DNA synthesis company creating solutions for the synthetic biology, industrial enzyme engineering, and pharmaceutical industries. Our proprietary enzyme-mediated DNA synthesis platform will enable the rapid and cost-effective production of highly accurate, ultra-long DNA products. They aim to be the key provider of long-length variant DNA and genome libraries for protein, biological pathway, and ultimately genome-scale engineering. For more information, please visit https://www.nuclera.com/
About Analytik
Analytik are leading suppliers of specialist scientific solutions to a range of industries, including Biotech, Pharma, Precision Agriculture, Conservation & many more.
We distribute innovative scientific instrumentation to the UK and Ireland, including portable and handheld molecular spectroscopy, hyper/ multi spectral imaging, nano particle characterisation and Nano Tracking analysis tools.