Description
PhenoAixpert is a versatile plant phenotyping equipment series for plant breeding and plant research. Depending on your requirements, the system is available in three different models: PhenoAixpert, PhenoAixpert Pro,  PhenoAixpert Root and PhenoAixpert ES (more information below).
Suitable for analysing plants up to 20cm, 40cm or growing in Rhizotrons, the PhenoAixpert series utilises application orientated analytical workflows with artificial intelligence to save valuable time and labour in plant phenotyping. Through unified image and information storage and analysis, the system is standardised for easily reproducable results.
The system utilises a top-view visible light RGB 12 Megapixel industrial camera with various lens options according to samples sizes. Illumination is provided through incident light, homogeneous diffuse illumination with high quality LEDs.
Model Options
PhenoAixpert
PhenoAixpert Pro
PhenoAixpert Root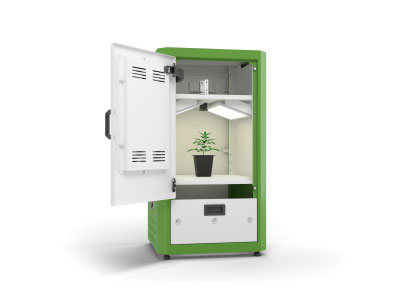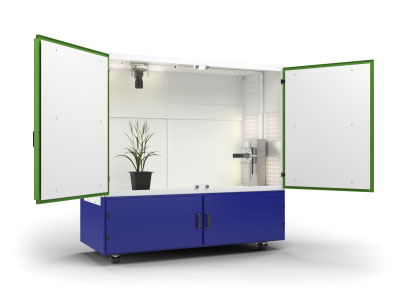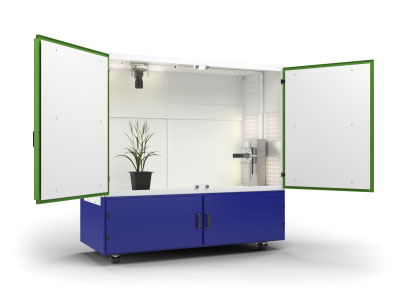 Optional Features
Sample stage as light box for samples requiring illumination from below
Sample holders for standard objects (MTPs, petri dishes, pots) for easy positioning of the samples
Optional Features
Sample holders for pots for easy positioning of the samples
Set of pots matching the requirements of ImageAIxpert Pro
Optional Features
Rhizotrons configured for use with ImageAIxpert Root
Storage rack for Rhizotrons
Optional Accessories (all versions)
Image calibration object – ensure constant image quality
Barcode reader
Barcode printer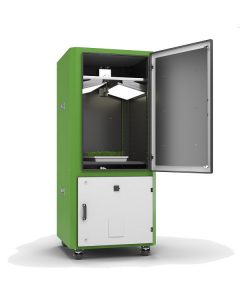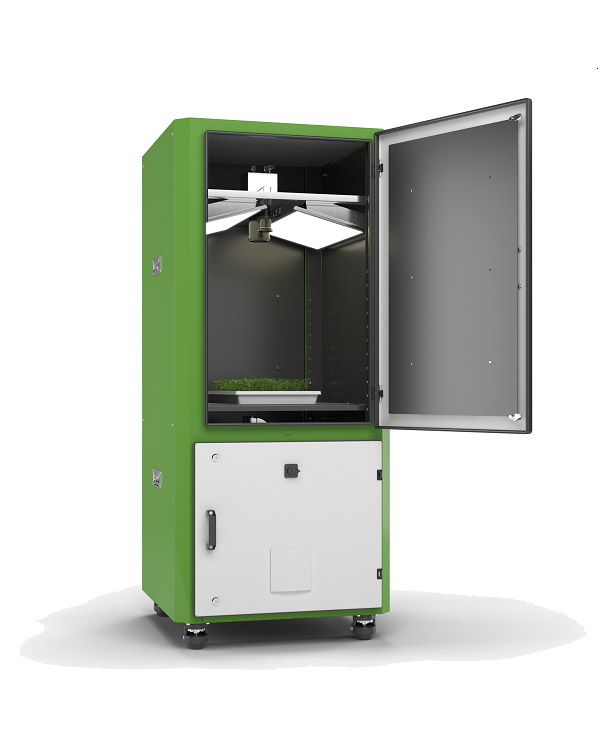 Now Available: PhenoAixpert ES
The PhenoAixpert ES is an advanced imaging solution for detection of bioluminescence effects. Bioluminescence is a widely used for reporting gene activity, molecular interactions and plant-microbe interactions.
Optional Accessories
Bioluminescence imaging sensor – combined with hi-res RGB imaging for standard phenotypic assessments of the analysed plant material, images from both sensor systems can be superimposed allowing bioluminescence analysis in combination with classical phenotyping.
High-sensitivity hi-res imaging sensor with a deep-cooled vacuum CCD sensor for optimised photon collection properties allows precise recording in weak light emissions. The camera is dedicated for long exposure times.
Phenotyping Software Features
User-friendly image acquisition, storage and retrieval
Easy-to-use image annotation and metadata recording
Metadata and annotation directly linked to image
Structured image file administration system
Easy export of images and data
Versatile Phenotyping software with freely definable analysis workflows and example analysis workflows included
Customised workflow development (option provided by LemnaTec)
Interested in the PhenoAixpert series? Request a quote or call us on +44(0)1954 232 776 to discuss your requirements.