Join us for Material Characterisation in the Nanoscale
📅 Date & Time: 5 December 2023 | 09:30 – 16:00
📍 Venue: The Royal Society of Chemistry, Burlington House, London
The Royal Society of Chemistry Particle Characterisation Interest Group invites you to a comprehensive one-day seminar on "Material Characterisation in the Nanoscale." This event, to be held at The Library, Royal Society of Chemistry, will shed light on crucial techniques for material characterisation in the nanoparticle region—an area gaining increasing regulatory importance.
Seminar Highlights:
Our Sales Specialist, Mel Disher, and Tiziano Sanvito from our esteemed partner EOS Srl, will deliver the following talks:
An introduction to particle characterisation by differential centrifugal sedimentation.
Mel Disher
Abstract: Differential Centrifugal Sedimentation (DCS) has emerged as a powerful technique for the precise analysis of particle size distributions and densities in a wide range of materials, from nanoparticles to microparticles and beyond. In this talk, we embark on a journey into the fascinating world of DCS, uncovering its principles, applications, and advantages.
Deliver single particle optical classification of liquid mixtures via Classizer™ ONE based on SPES / SPES2 technologies.
Tiziano Sanvito 
Abstract: Dispersions of particle mixtures are common in a multitude of scientific, industrial, and environmental applications. Their characterization is complex and often precluded to the traditional methods due to the number of features affecting the scattering. Powered by patented SPES and SPES2 technologies, EOS Classizer™ ONE classifies the single particles basing on their optical properties, providing calibration-free physical and statistical information as the effective refractive index, the particle size distribution, and the numerical concentration of the particle measured. New knowledge enabled by SPES/SPES2 data is of capital importance when the characteristics and the behaviour of particles need to be investigated in mixtures or in complex-but-real target media as biological or environmental liquids.
Key Techniques Covered:
Dynamic Light Scattering (both laboratory and on/at-line)
Single Particle Extinction and Size
Microscopy (SEM/TEM)
Particle Tracking Analysis and more.
Seminar Fees:
Student PCIG/RSC Member: £49
Student (non-member): £75
PCIG/RSC Member: £99
Non-member: £149
How to Register:
Secure your spot for this insightful seminar by registering. Take advantage of this unique opportunity to deepen your knowledge of nanoscale material characterisation.
Our Particle Characterisation Solutions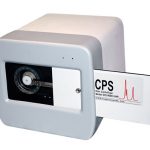 The CPS Disc Centrifuge UHR is a particle sizing instrument that uses centrifugal force to separate particles based on density, size and shape, it is designed for high resolution particle size analysis of suspensions and emulsions in the submicron and nanometer range and can be used for a wide range of applications in biology, chemistry, and materials science.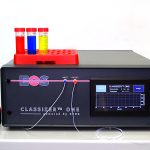 Based on Single Particle Extinction and Scattering, the EOS Classizer™ ONE is a cutting edge technique for characterising diverse suspensions, including particle mixtures and nanomaterials. The Classizer quantifies the concentration of each particle type even for overlapping particle size distributions, overcoming limitations of traditional methods.