Discover how Durham University is utilising the unique capability of hyperspectral imaging for a range of key chemistry projects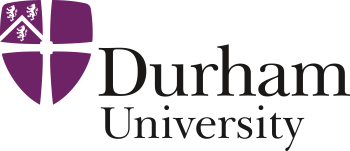 We caught up with Andrew Beeby, Professor of Chemistry at Durham University, to find out how researchers are using Micro-Hypespec® hyperspectral imaging technology to study important historical manuscripts and solve scientific challenges of the present and future.
What challenge were you experiencing prior to purchasing the Micro-Hyperspec® system?
We have been using shortwave infrared and Vis-NIR spectral reflectance measurements to analyse paints, inks and pigments on the pages of hand produced medieval manuscripts for some years now. We could do point measurements, looking at spots a couple of millimetre in diameter, but we wanted to be able to record a lot of data points across a sample to look at sample heterogeneity. We needed to be able to look at high spatial and high spectral resolution images and then use chemometric methods for the analysis of spectra to allow us to classify and create chemical maps of our samples.
Hyperspectral imaging is a dream for doing that because it gives us those high spatial and high spectral results. The measurements and images we get (from the Headwall system) are excellent. The images are unparalleled and very good indeed.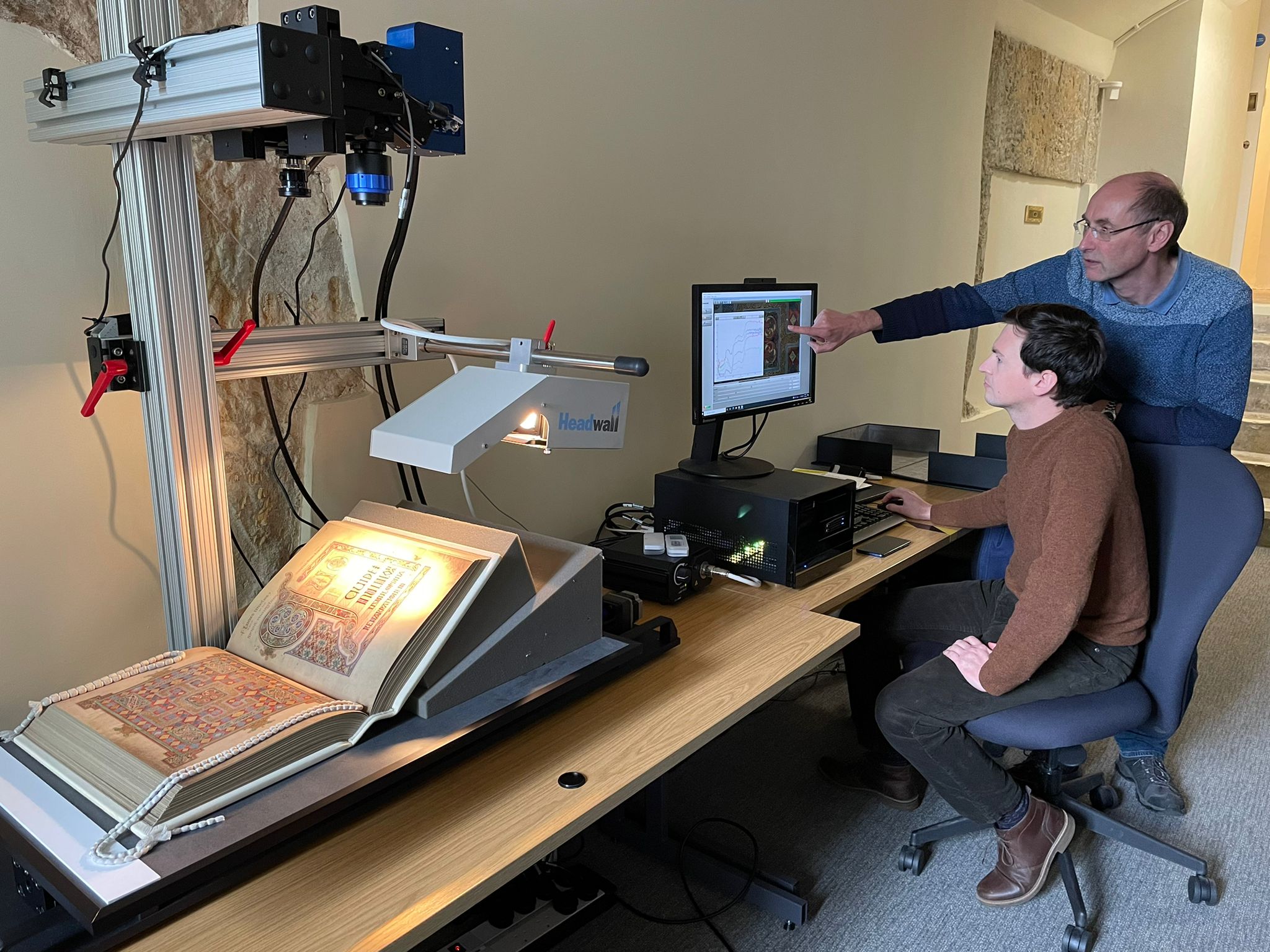 The Micro-Hyperspec® hyperspectral imaging sensor and lab scanning kit in action analysing medieval manuscripts at Durham University
What are you going to do with the system in the future?
Two projects; very different but related. The EPSRC funded Antenna project is using hyperspectral imaging to solve a scientific challenge, in conjunction with our industrial partners, but the same technology we're developing for that is also being used to study the pigments and materials used to make medieval manuscripts. We are going to be really busy with these systems and they are going to earn their keep!
The first time I saw a hyperspectral system was the Headwall system installed at the Bodleian Library, it immediately became apparent that it was a very desirable bit of kit and would do exactly what we wanted. We were aware that the Headwall system is not alone in the field, and so when we were purchasing we specified the metrics that would be used in the purchasing process, which was very transparent. We knew what we needed the equipment to do and as well as the spectral and spatial resolution, weight was very important. Our system needed to be portable to move the system to other sites. We're very pleased with the performance of the Headwall kit.
Prof Andrew Beeby, Professor of Chemistry at Durham University
What does, or will, your work contribute to the science world?
Our work with historical manuscripts allows us to drill down in greater depth as to how medieval scribes created them, what materials they used and how those materials were processed, as well as to better understand world trade at that time. These books have witnessed key societal events: the Viking invasion, the Norman Conquest and plague; these books are the pillars on which our society was formed so it is important they are conserved, which this work helps to do.
The Antenna Project is about improving the efficiency of the laundry process by using less water, lower temperature and sustainable materials. Being environmentally friendly helps to conserve the planet.