Before and During Purchase
Pre sales support – our sales engineer will thorougly analyse your applications needs to identify how a Microfluidizer processor would address your formulation challenge, and refer you to the Microfluidizer processor model best suited to your particular application.
Installation – we provide full installation and commissioning on every instrument purchased. This is in addition to comprehensive user manuals which are supplied as standard.
Training – start-up and maintenance training sessions are of a great benefit to new, but also existing users. Our service engineers cover basic operation all the way through to application specific optimisation.
Applications support – our highly-trained technical staff members have advised many customers and provide consulting services ranging from proof of concept, to optimisation and scaleup.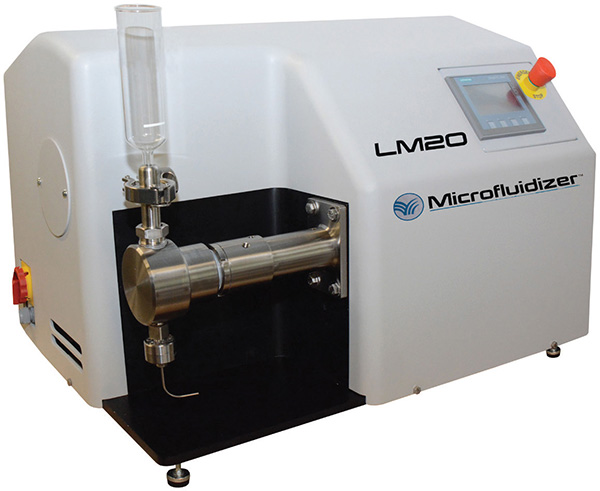 After Purchase
Genuine parts – we help you efficiently obtain genuine spare parts and consumables, preserving warranty and guaranteeing performance.
Telephone and email support – we are dedicated to providing additional remote support to ensure our customers fully maximise their investment
Preventative maintenance – ensures your Microfluidizer processor longevity and optimises its performance. Many of our customers prefer the ease of pre-arranging annual preventive maintenance through single- or multiple-year contracts. A preventive maintenance visit to your site by a skilled field service engineer includes processor inspection, replacement of designated parts, a performance test, a written report of processor condition and recommendations, and brief training in various processor procedures.