Free Webinar: Microfluidizer® High Shear Processors for the Vaccine Industry
In response to the global coronavirus pandemic there are over 50 companies currently working on a SARS-cov-2 vaccine. Many different types of vaccines could potentially be used ranging from the traditional whole virus types to next-generation mRNA.
This webinar serves to give an overview of the different types of vaccines under development and demonstrates how they can be manufactured on a production scale. It will highlight how Microfluidizer® processors use high shear technology for the production of the three main components of vaccines, antigens, adjuvants, and delivery systems.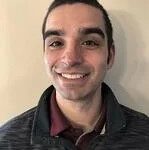 Webinar Presenter
Steve Mesite
Director of Machines, Microfluidics
Steve has a BChemEngg from Northern University and a Masters in Chemical & Biological Engineering from Tufts University. He also has 15 years experience across a wide variety of high-shear applications with the responsibility for directing laboratory operations including Proof of Concept Testing. He consults on Process Development and directs a dedicated Engineering Team with wide range of nanotechnology application experience and biopharmaceutical machine design.