ASD Webinar: Precision Agriculture using Spectral Signatures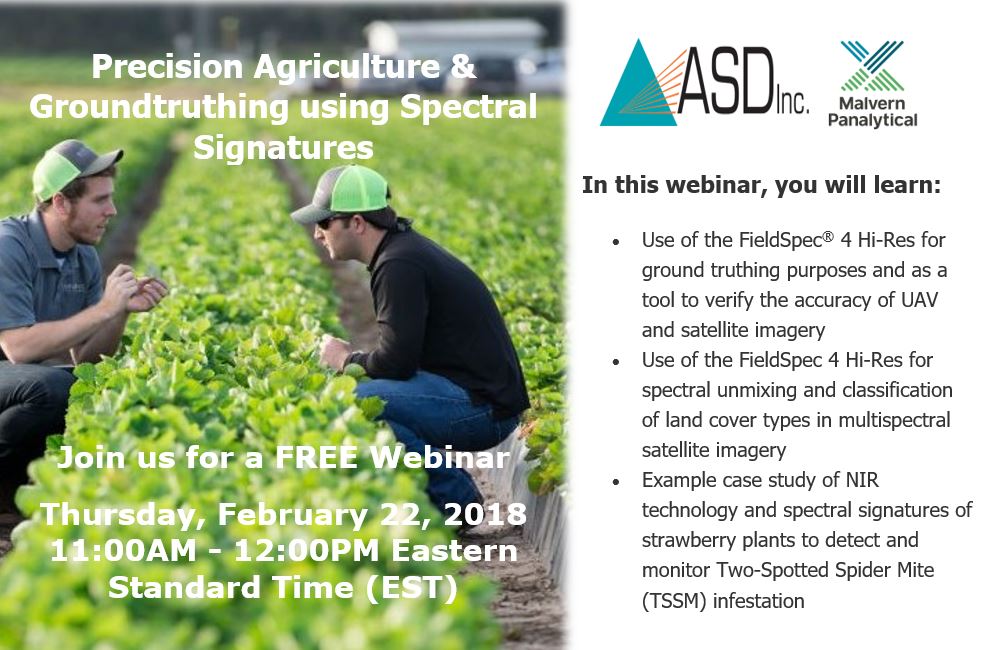 This February, our webinar series of 2018 kicks off with a focus on the application study of precision agriculture and spectral signatures; featuring the ASD FieldSpec® 4 Hi-Res: High Resolution Spectroradiometer
About our Speaker, Chris Crokett: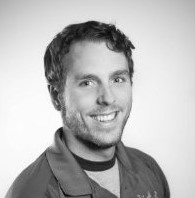 Chris Crockett is the Director of Research and Grower Services at Highland Precision Ag. He holds a B.S. in Biology, B.S. in Environmental Studies, a M.S. in Entomology, and is pursuing his PhD in Entomology at the University of Florida. His research is focused on agricultural remote sensing for improved detection and monitoring of insect and disease pests, and the use of GIS tools for improved pest management of agricultural ecosystems.
Join us on February 22, 2018 at 11:00 AM – 12:00 PM EST (Eastern Standard Time) for this complimentary 60-minute webinar!
All registrants receive a copy of the webinar recording.