Analytik Welcomes New Digital Marketing Apprentice
Cambridge, UK, 2nd January 2018: Analytik welcomes new Digital Marketing Apprentice from 3aaa Cambridge.
Jacob Rochester has recently become an Apprentice with Analytik Ltd. While undergoing a level 3 diploma in Digital Marketing, Jacob will spend most of the course's duration within the team at Analytik. He will undergo the required external education under the tuition of 3aaa Apprenticeships based in the centre of Cambridge.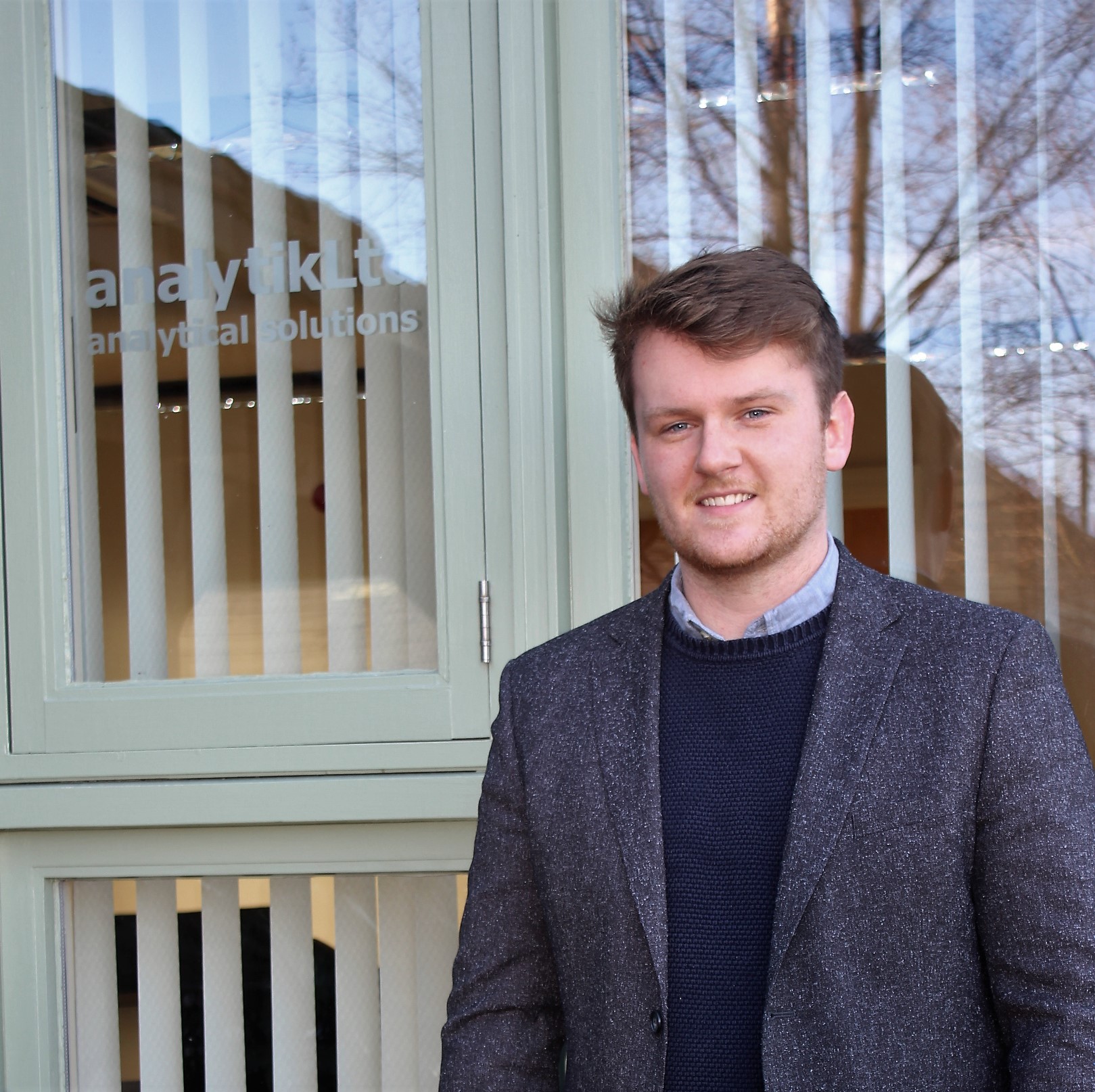 Jacob's previous education consisted of both GCSE's and A-levels at Joyce Frankland Academy, Newport. He has gained valuable customer communication and interaction skills while working within a variety of part-time job roles. Jacob has also gained insight into a range of marketing and video-production skills while producing a short promotional documentary alongside English Heritage for an event at Audley End House and Gardens.
Speaking regarding his thought process to take the apprenticeship, Jacob says "My choice to pursue a Level 3 Digital Marketing Apprenticeship was motivated by my passion for the application of creative techniques within Marketing. Analytik appealed to me because they are keen to provide an opportunity for me to express my own skills and ideas within their company. They are giving me a chance to become an asset to them; While providing the facilities, time and guidance to mould me into a professional within Digital Marketing."
The Analytik MD Ian Laidlaw provides his thoughts regarding Jacob's arrival "We really like the concept of modern apprenticeships, work based learning works both ways and the company and the apprentice can benefit greatly. Skills learned, and problems solved are very real, they apply to actual workplace situations that an apprentice can easily relate to. Whilst going through this learning process, the apprentice can experience the fulfilment and satisfaction of achieving meaningful goals and making a very direct contribution to the performance of our company".