Analytik Celebrates its 15th Birthday!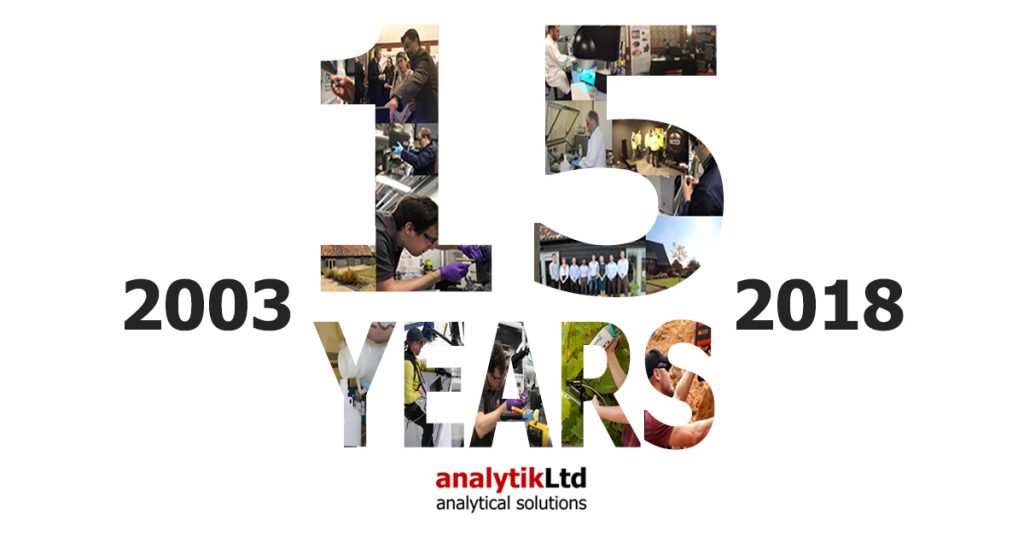 For 15 years Analytik has been providing cutting-edge scientific instrumentation to leading organisations throughout the UK and Ireland. Founded in March 2003 in Potton, Bedfordshire, the company is now based at Cygnus Business Park, Swavesey, just outside Cambridge.
From humble beginnings providing high quality solutions for a niche range of customers, the Analytik team has now grown to more than ten dynamic professionals with a wealth of experience across the scientific sector and beyond. The team utilise their knowledge and experience to drive the business forward and maintain Analytik's commitment to innovation and outstanding customer service.
In recent years there has been renewed focus on the business' customer-centric approach, which is aimed at achieving highly responsive service and flexibility, setting us aside in the marketplace by providing truly tailored solutions for our customers. Underpinning the business are Analytik's five core values: People, Leadership, Responsibility, Integrity and Customer Focus, which help the team to always put the customer first.
As the financial year draws to a close, Analytik's founder Ian Laidlaw reflects on the company's most successful year to date:
"Over the last 15 years Analytik has built an impressive, loyal customer-base, which we continue to build on year on year. We have done this through continuing to offer high-quality, cutting-edge products from leading global suppliers, as well as maintaining our commitment to outstanding customer support and service.
I am extremely proud of what we have achieved and would like to thank the entire team, past and present, for their efforts and contribution to Analytik's success".
To find out more about Analytik, please click here.