Analytik MD Celebrates 5 Years of Vistage
Analytik's Managing Director Ian Laidlaw recently celebrated 5 years of Vistage membership with a presentation by East of England Group Chairman, John Watkinson.
Vistage is a peer mentoring membership organisation for CEOs, business owners and executives of small- to mid-size businesses. Membership provides access to a vast range of experience, insight and wisdom from respected business leaders to help leaders make better decisions — and get better results.
Support from John and the rest of my Vistage group has been invaluable over the last 5 years. During this time we've developed an excellent team at Analytik, optimised our operational capabilities and performance, and turnover has increased from around £1.7M to in excess of £3.5M, none of which can be a coincidence!
Ian Laidlaw, Manager Director & Analytik Founder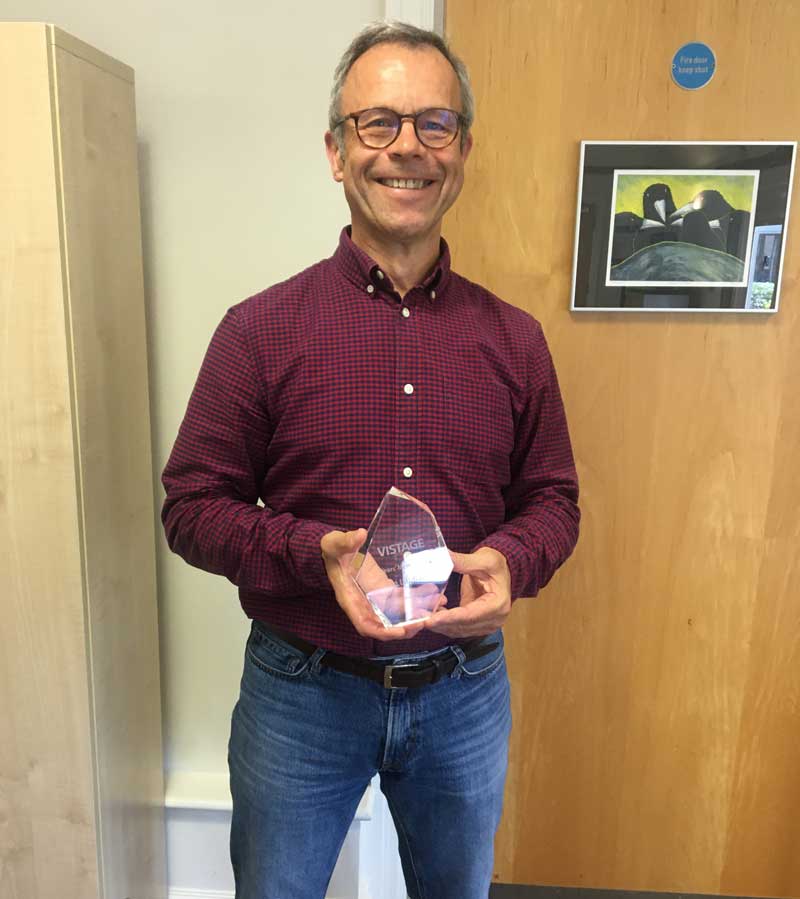 Analytik continues to grow and develop to better serve our customers through providing and supporting pioneering technology. To find out more about values and to meet the team, please visit: About Us.