Webinar: Looking at Art & Antiquities with a Hyperspectral Eye
Analytik spectral imaging partner Headwall Photonics invites you to join them for their latest free webinar Looking at Art & Antiquities with a Hyperspectral Eye. Dr. John Delaney and Dr. Greg Bearman will present examples involving hyperspectral imaging (HSI) of Art & Antiquities, and Francesco Beccari of Headwall Photonics will present a technology overview.
Date: Thursday 7th May 2020
Time: 3:00pm – 5:00pm BST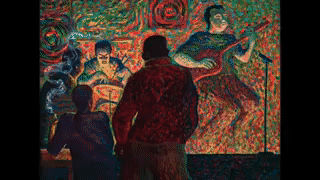 About the Speakers
Dr. John Delaney is senior imaging scientist in the scientific research department of the conservation division of the National Gallery of Art (NGA), Washington, DC. He will discuss examples of HSI at the NGA and other museums including the Rijksmuseum. His work utilizes techniques adapted from the remote-sensing world and his knowledge and past experience in the sensor industry, as well as ongoing training of fellows at the NGA.
Dr. Greg Bearman is a former researcher for JPL, the Israeli Antiquities Authority, and is a Headwall consultant. He will discuss his work with the Dead Sea Scrolls and other artwork; monitoring change of materials in artwork over time; and shed some light on recent doubts of authenticity for some supposed "post-2002" fragments of the Dead Sea Scrolls.