Register your interest in our webinar on the use of ZetaView® NTA Analyser in Lung Cancer Research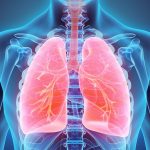 Analytik will be hosting an upcoming webinar featuring Minna Al-Yozbaki, a PhD student in the Cancer Research team of Drs. Cornelia Wilson and Carol Trim at Canterbury Christ Church University. Minna will be sharing her current research on the effect of sortilin dysregulation and extracellular vesicles on non-small cell lung cancer (NSCLC) and how the ZetaView ® NTA Analyser has been instrumental in characterizing NSCLC extracellular vesicles.
The date and timing of the webinar will be announced shortly, and we would be honoured to have you join us for this informative and engaging event. During the webinar, Minna will delve deeper into her research findings and share insights on the importance of accurate characterization of extracellular vesicles in NSCLC. Additionally, attendees will have the opportunity to ask questions and engage in discussion with Minna.
Please keep an eye out for the follow-up message containing the date and time of the webinar and the registration link. We are looking forward to having you join us.
Image Credits: Health Central