Formnext Collaboration: A Strategic Endeavor with 3D Lab
We're excited to share a quick update from the Formnext event in Frankfurt, where our Sales Director, Hiran, attended with our valued partner, 3D Lab.
This event is a hub for groundbreaking ideas and tech progress, and we're thrilled to give you a sneak peek into this important collaboration. Check out some cool moments with Piotr and Jakub from the talented 3D Lab team.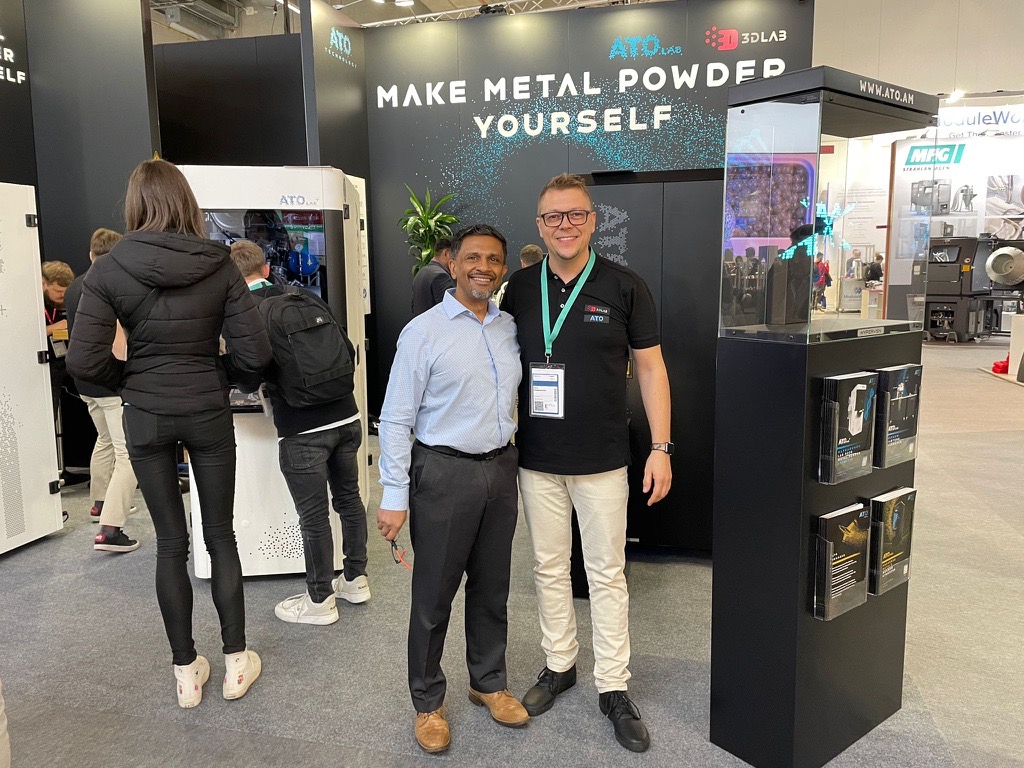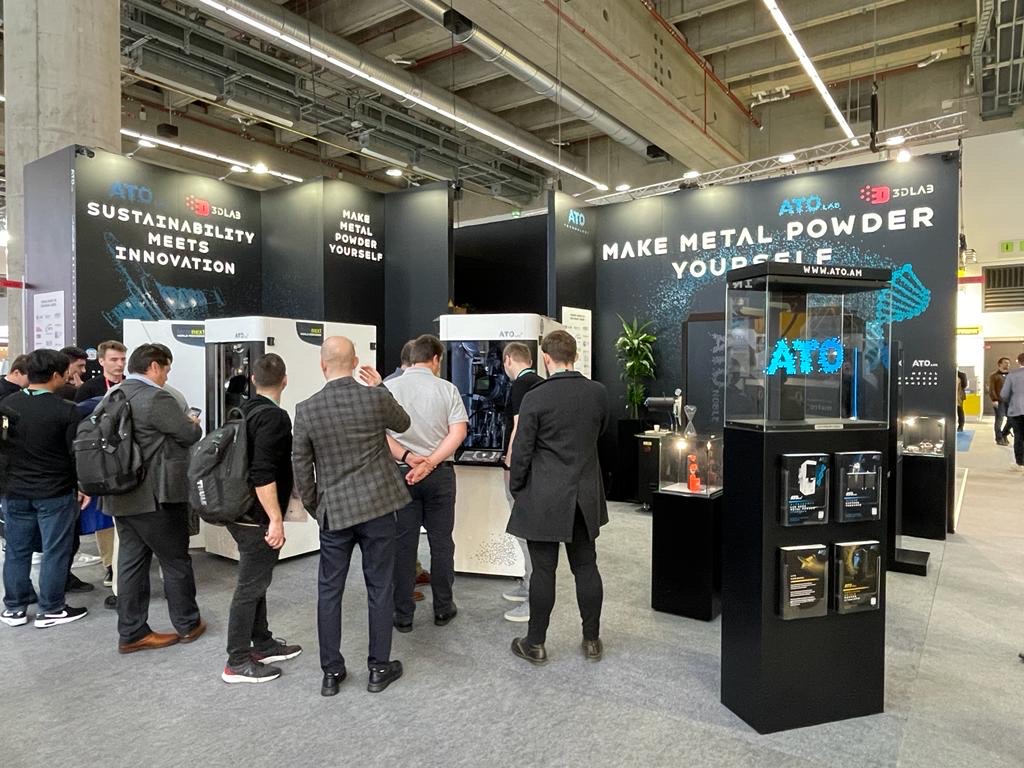 More about the ATO Ultrasonic Metal Powder Atomisers
Metal Powder Production, Simplified – No more reliance on costly external atomising facilities,  take control of your own laboratory! ATO atomisers are purpose-built for efficient use in standard lab environments, without the hassle of complex infrastructures and with minimal maintenance requirements.
Accelerate Material Development – Eliminate delays, ATO ultrasonic atomisers deliver the highest quality metal powders in just one day, boosting low oxygen content, exceptional particle sphericity, and outstanding flowability.
Superior Metal Powder Quality – Swiftly manufacture high-quality metal powders characterised by a precise particle size distribution, exceptional sphericity, and uniformity. The outcome? Outstanding flowability, ensuring seamless metal printing.
 Versatile Solution – ATO atomisers are capable of processing a huge range of alloys, both reactive and non-reactive, including steel, aluminum, titanium, nickel-based alloys, and more.
Compact and Low Maintenance – Reduce costs and streamline your processes with tailor-made powders. ATO ultrasonic atomisers have a compact design, without compromised performance. ATO boasts reduced media consumption for an efficient, cost-effective approach to metal powder production.