Analytik supply Near-Infrared Spectroscopy solutions for unique geological analysis tool.
The Geotek Standard Multi-Sensor Core Logger is the only commercially available tool for non-destructively gathering both physical and chemical properties from core samples in an automated and quality-controlled manner.
It incorporates a range of sensors including; near infrared spectroscopy, X-Ray fluorescence spectroscopy, spectral core gamma, and spectral density & porosity determination. This multi-sensor approach aims to gather the widest possible range of data about a given sample in an efficient, automated manner.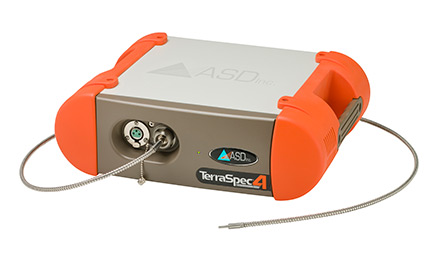 The ASD Terraspec will be integrated into the MSCL to provide Near Infra-Red scanning of cores, both whole and split/ slabbed up to 1.5m in length. With the TerraSpec, results are available in seconds, enabling operators to speed up ore processing and mining decisions.
The MSCL is sold world-wide and could be deployed in a lab environment, in the field, or even at sea.  Typical use cases range from research to marine geology, mining or geophysical downcore measurements for oil & gas exploration.
Analytik have previously supplied equipment for Geotek's unique core analysis solutions.
Hiran Vegad, product specialist at Analytik commented "We are very happy and excited to be involved with Geotek's unique product offering, applications and services. Analytik have been working with Geotek for several years having sold many ASD spectrometers for their multi-sensor logging platforms. The TerraSpec and the MSCL platform are a perfect match enabling geophysical measurements to be obtained rapidly, accurately and automatically on sediment and rock samples."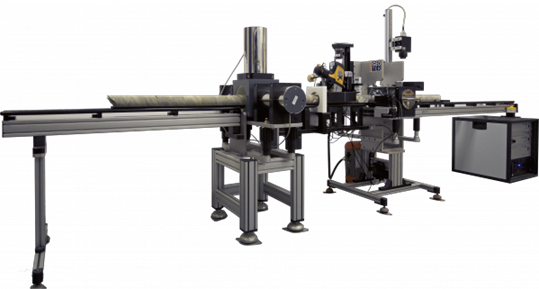 James Shreeve, Sales and Services Manager at Geotek commented "Geotek are pleased to continue integrating the ASD NIR spectrometer onto our MSCL platforms. The Terraspec NIR sensor is a great addition to our sensor suites enabling measurement of both the visible, VNIR and SWIR spectral range. Colour and mineralogical information coupled with other physical and geochemical properties from an MSCL create a powerful dataset for a range of geoscience applications. Furthermore, the Terraspec sensor is becoming increasingly used on our larger XYZ Core Workstation systems which accept a range of core boxes for 24/7 automated core scanning applications in core repositories or industrial service laboratories. "
For more information about the range of multi-sensor core logger platforms, visit the Geotek website
About Geotek
Geotek Ltd. (UK) specialises in high-resolution, non-destructive analysis of geological cores. We have supplied our range of Multi-Sensor Core Logger (MSCL) systems for over 20 years, using a suite of geophysical and geochemical sensors primarily aimed at non-destructive core analysis. Geotek provides equipment sales and services to science and industry worldwide. A team of talented individuals at Geotek designs and builds instruments whilst offering core analysis services with an unmatched level of expertise and experience.