Webinar: Rapid Analysis of Dry Matter Content and Other Quality Traits in Cassava using the ASD QualitySpec® Trek
This webinar focuses on analysing and processing dry matter content in addition to other quality traits in cassava using the Malvern Panalytical ASD QualitySpec® Trek Portable Spectrometer.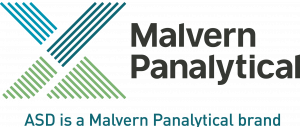 Date: 26th June
Time: 15:30 – 16:30 BST
Event type: Webinar – Live
Language: English
Speakers
Dr. Ugochukwu "Ugo" Ikeogu is a Post-doctoral Research Associate at Cornell University in the Section of Plant Breeding and Genetics. He holds both a Bachelor's degree in Agronomy and Crop Science and Master's in Plant Breeding and Genetics from Nigeria's Michael Okpara University of Agriculture, Umudike, where he worked on Soybean adaptation and improvement. His PhD research at Cornell University focused on high throughput phenotyping, the use of genomic information and efficient statistical tools in speeding-up genetic gain in cassava. Ugo pioneered the use of portable visible and near-infrared spectrometer (Vis/NIRS) for rapid and standardised phenotyping of quality traits in cassava using linear and non-linear calibration models and assisted in developing strategies and methods for the implementation of genomic selection and other tools for cassava improvement. He is currently working as a Post-doc on high-throughput phenotyping using thermal and hyperspectral imaging tools, transcriptomic and metabolomics profiling of stress responses in Setaria.
The significance of the portable spectrometer in rapid evaluation of quality traits in cassava improvement.
Development of calibration models for different quality traits in cassava.​​
What is the ASD QualitySpec Trek
A truly portable full-range near-infrared spectrometer that is fast, accurate and easy to use. With one pull of the trigger this revolutionary hand-held full-range spectrometer delivers accurate spectral measurement results in seconds.
Learn more about the ASD QualitySpec Trek by clicking the button below: