High-performance Light Measurement Solutions
Whether measuring single LEDs or carrying out comprehensive luminaire testing, we provide high performance light measurement solutions designed for a range of industries and applications including: lighting manufacturers, automotive component providers, laboratories and scientific applications.
GL Optic manufactures high-quality, professional light measurement systems. As their exclusive UK and Ireland distributor, we offer GL Optic's full range of products and services. You'll also have access to our in-house Light Measurement expertise and we are happy to work with you to develop an application tailored to your needs.
Browse Light Measurement Solutions below or view our Light Measurement and Testing page to find out which product(s) is right for you. Alternatively, call us on +44(0)1954 232 776 or email info@analytik.co.uk to discuss your requirements with a Light Measurement Specialist.
Solutions
Solutions for Horticultural Light Measurement
There are many different PAR meters and other radiometers available throughout the market, however, the majority of them are designed and preconfigured for continuum day light spectra. For horticulture LED lighting, only properly calibrated and high-quality instruments can provide dependable data for professional users.
Who our solutions are suitable for:
Growing lights manufacturers
Scientists and testing laboratories
Agriculture fish and animal lighting users
Vertical / indoor farmers
Solutions for Human Centric Lighting
Ultraviolet radiation is a leading source of photobiological hazards to humans. Exposure to visible light, particularly blue light, and infrared radiation can be harmful to human eyes and skin. We provide laboratory-grade solutions to enable accurate photobiological safety assessment for lamp manufacturers, photometric laboratories and Health and Safety professionals.
Who our solutions are suitable for?
Lamp manufacturers – for evaluation of blue light hazards in standards compliance testing procedures
Photometric laboratories – that want to extend their photobiological safety measurement services
Health and Safety professionals and scientists – who have a need for optical radiation measurement, such as onsite risk evaluation of industrial processes
Solutions for Conservation and Heritage Light Measurement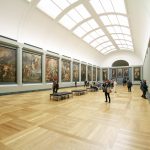 Light measurement plays a critical role in the conservation of art, museum artefacts and heritage pieces. We provide a range of portable and handheld instrumentation designed to provide accurate measurement and characterisation of any light source.
Key Applications:
Accurate assessment of illumination inside museums, art galleries and exhibition halls
Accurate measurement of spectral profile of lighting conditions, allowing minimisation of damaging light wavelengths
Development of effective, damage-limiting museum and gallery light displays to maintain safest possible lighting environment
Solutions for Lighting Manufacturers
There are a variety of factors that lighting manufacturers must consider when developing new products. We understand the importance of having high-quality, reliable light measurement instrumentation in to take accurate measurements, which is why we partner with GL Optic to provide precise, fast and affordable light measurement solutions.
Who our solutions are suitable for:
Manufacturers' labs for lamp and modules product compliance
Research and Development teams who need immediate product and component testing
Accredited laboratories looking for medium sized solutions for smaller LED products measurement
Importers and distributors introducing LED lighting products to the market
Technical universities and scientific teams who are researching, evaluating, testing and improving technologies
Horticulture lighting manufacturers
Imaging Luminance Measurement designed for the quality control of indoor and outdoor lighting products, illuminated symbols, and automotive, aerospace and street luminance
Solutions for LED Measurement
LED lighting can be negatively effected by electrical current, electronic drivers and terminal element, all of which contribute to the need for the measurement of single LED performance once installed on PCB.
Rather than relying on features outlined on a datasheet, more and more designers are utilising spectrometer based systems that enable them to quickly and easily measure and verify performance. We provide flexible, handheld systems that allow total light output to be measures by simply placing over single LEDs.
Key applications:
Quality control of incoming LEDs delivered by various suppliers
LED Binning
Measurement of fiber optic sources like endoscopes and other types
Calibration of lighting fixtures made of many LEDs
Checking the influence of dimming
Testing diffusers or optics installed on LEDs
Monitoring changes of spectra, colour or luminous flux
Imaging Luminance Measurement designed for the quality control of indoor and outdoor lighting products, illuminated symbols, and automotive, aerospace and street luminance
Solutions for Architecture and Design
Whether designing for residential, industrial or commercial spaces, three key considerations are: aesthetic appeal, ergonomics and energy efficiency. We understand that all of these elements are important to lighting designers.
Our light measurement solutions are ideal for architectural lighting design. Our products allow you to take accurate light measurements quickly and easily, using high-quality instruments that deliver results within seconds.
Our Light Measurement customers
GL Gonio Spectrometer – Goniometer for LED Measurement
The GL Gonio Spectrometer combines the functionality of a goniophotometer with the features of a spectroradiometer to measure flux and check angle dependence luminous intensity together with colourimetric data.
GL Spectis 1.0 Touch + Flicker – Handheld Smart Spectrometer
Ann Android-based smart spectrometer for measurement of colour coordinates, correlated colour temperature, colour rendering index, luminous flux and many other key lighting parameters.
CAN'T FIND WHAT YOU'RE LOOKING FOR?