Join us at LuxLive 2019, 13-14 November at ExCel, London
Joining us on Stand E3 at LuxLive 2019, will be our light measurement solutions partner, GL Optic. Whether measuring single LEDs or carrying out comprehensive luminaire testing, GL Optic provides high performance light measurement solutions from handheld spectrometers to large scale integrating spheres and goniometers designed for a range of industries and applications including lighting manufacturers, automotive component providers and laboratories for both QC and R&D.
GL Optic manufactures high quality professional light measurement systems. As their exclusive UK & Ireland distributor, Analytik offers GL Optic's full range of products and services. At LuxLive, visitors to the stand will have access to the companies' in-house light measurement expertise and will be able to come and talk with specialists to develop new applications and find out about new products.
Among the light measurement solutions being showcased will be the GLG 4-500 Benchtop Goniometer and GL Opticam 1.0 Imaging Luminance Meter for live demonstrations. GL Optic's COO, Mikolaj Pryzbyla, will also be on hand to answer questions and discuss visitor needs.
GL's family of Gonio Spectrometers combine the functionality of a goniophotometer with the features of a spectroradiometer to measure flux and check angle dependence luminous intensity together with colourimetric data. Specifically engineered for lighting manufacturers and designed for LED testing, GL Goniometers offer exceptional value when compared to the cost of sending lamps to an external lab.
The GL Opticam 1.0 imaging luminance measurement device has been designed for precise testing applications. Diffusing materials and secondary optics used for LED lighting products development help designers and engineers control the lighting performance. This means that LED based lamp and luminaire manufacturers need dependable luminance testing solutions that allow them to verify luminance uniformity when diffusing materials are used and assess the maximum luminance levels in order to avoid problems with glare.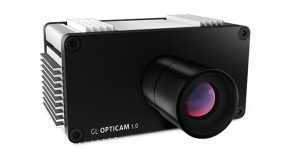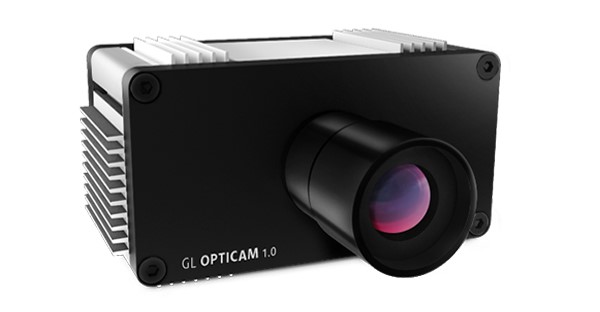 We are excited to bring GL Optic's latest products to 2019's premier UK lighting event. The GL Opticam 1.0 is a high-performance optical camera system at an entry level price. It is equipped with a high-resolution CMOS image sensor with V-Lambda correction filter to replicate human response to brightness and lens optimised for precise luminance measurements. Imaging has rarely been used within the field of light measurement and so the Opticam represents a huge leap forward as a product that combines two highly complementary techniques. It will also be great to have Mikolaj available to take visitor questions and offer technical advice and expertise throughout the two days.
Isaac Gilbert – Light Measurement Specialist, Analytik