Identifying Adulterated Meat with Multispectral Imaging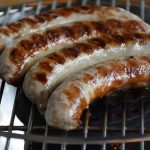 Incorrect declarations of meat quality and quantity is an issue which is persistently causing problems and controversy within the meat industry. One of the most common reasons for this occurring is the huge variation in price and availability of meat from different animal species. This can result in a mixture of different types of meat being packaged and sold as a single product. Typically, high quality meat is substituted with a cheaper alternative, resulting in a falsely advertised product which does not meet consumer expectations or trading standards.
A prominent example of meat adulteration was the detection of horse meat in beef products back in 2013. The controversy saw one of the UK's largest supermarkets lose £300 million in value seemingly overnight, which highlights the importance of identifying meat authenticity and adulteration.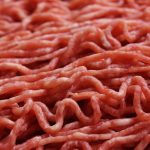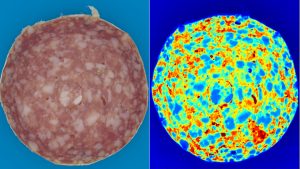 After the processing of meat within the slaughterhouse, it is not always possible to guarantee meat authenticity. However, this does not change the severity of consequences for product manufacturers and distributors if products are found to be adulterated. The adulteration of meat can have major implications for the consumer as well as  suppliers, due to factors such as dietary requirements and allergies, moral viewpoints and religious beliefs. Through the use of multispectral imaging, meat products can be analysed before packaging and distribution so contents can be identified and quantified accurately and efficiently.
About the Videometerlab 4 Multispectral Imaging Analyser
VideometerLab 4 is a vision-based lab analyser designed for fast and accurate determination of surface colour, texture, shape, size and chemical composition. It has applications in analysing freeze/thaw, adulteration, spoilage, and muscle/fat content in meat.
The easy-to-use system integrates illumination, camera, and computer technology with advanced digital image analysis and statistics. VideometerLab 4 provides a rapid assessment of uniform and non-homogeneous samples by combining information on all of the above parameters automatically in just a few seconds, requiring no sample preparation and leaving the sample intact.
Using strobed LED technology VideometerLab 4 combines measurements at up to 20 different wavelengths into a single high-resolution multispectral image. Every pixel in the image is a spectrum and the system can include wavelengths outside the range detected by traditional RGB technology.
Find out more about the VideometerLab 4 Multispectral Imaging Analyser by clicking the button below: